Sales of our ex-rental fleet vehicles 
It is worth giving us a call even if you don't see exactly what you are looking for…
NB: ANY DECALS WILL BE REMOVED BEFORE COMPLETION 
MILEAGES CORRECT AS OF 06/10/2023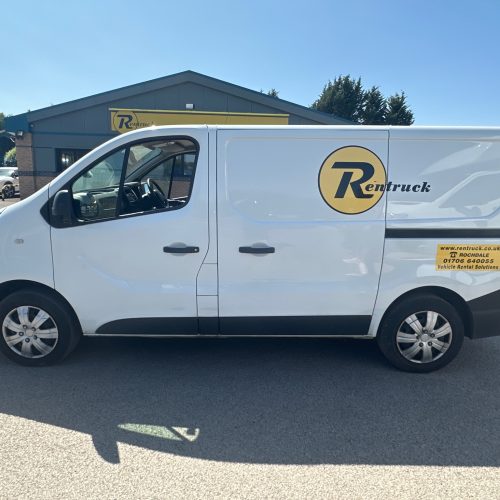 RENAULT TRAFIC SHORT WHEEL BASE
MANUFACTURER
SIZE
LOAD SPACE (M)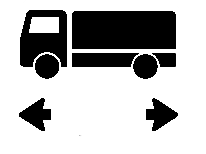 Renault Trafic
SHORT WHEEL BASE
H=1.3 x W=1.6 x L=2.5
DV19 UGW
61,000
MANUAL
DIESEL
03/07/2024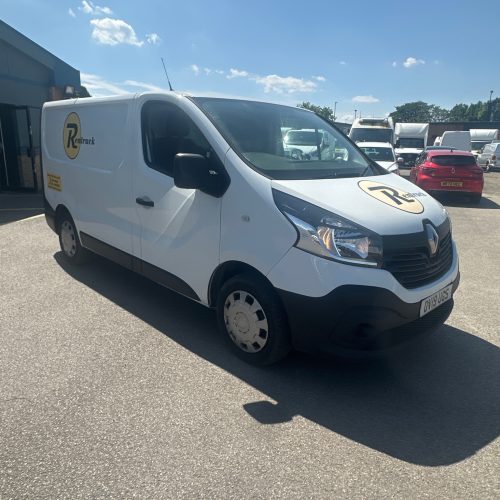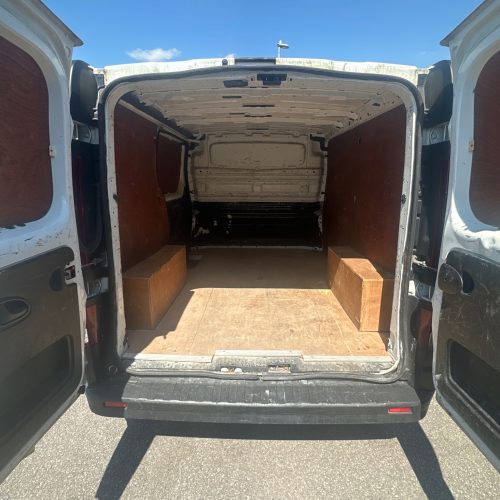 RENAULT TRAFIC SHORT WHEEL BASE
MANUFACTURER
SIZE
LOAD SPACE (M)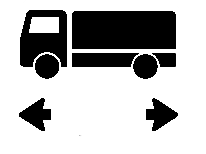 Renault Trafic
SHORT WHEEL BASE
H=1.3 x W=1.6 x L=2.5
DV19 UGS
78,000
MANUAL
DIESEL
03/07/2024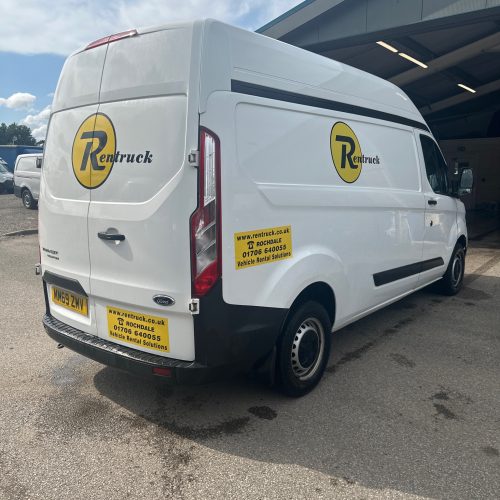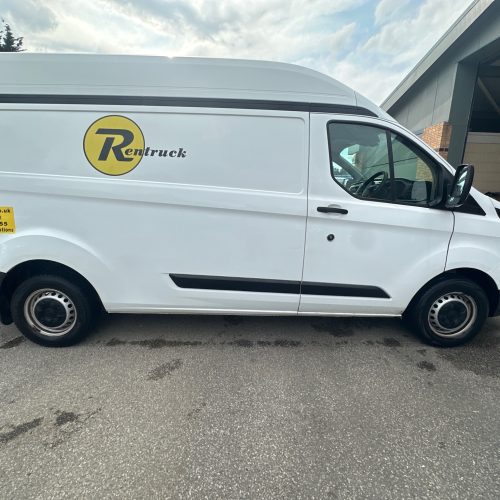 FORD TRANSIT CUSTOM HIGH ROOF
MANUFACTURER
SIZE
LOAD SPACE (M)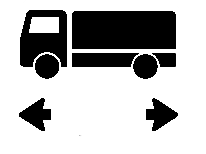 Ford Transit Custom
Short Wheel Base
H=1.7 x W=1.7 x L=2.5
MM69 ZMV
79,000
MANUAL
DIESEL
31/12/2023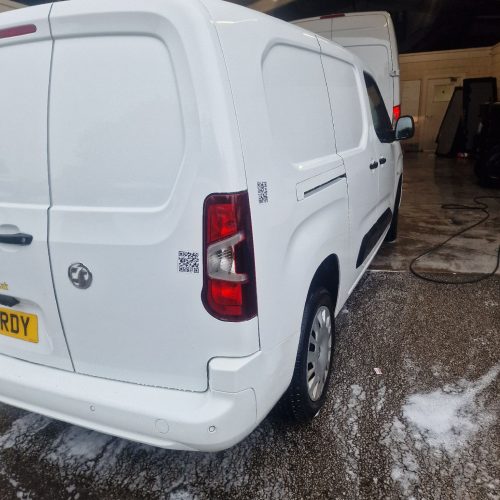 VAUXHALL COMBO SHORT WHEEL BASE
MANUFACTURER
SIZE
LOAD SPACE (M)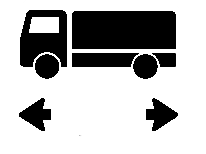 Mercedes Sprinter
Short Wheel Base
H=1.2 x W=1.5 x L=1.8
DL70 RDY
47,000
MANUAL
DIESEL
29/11/2023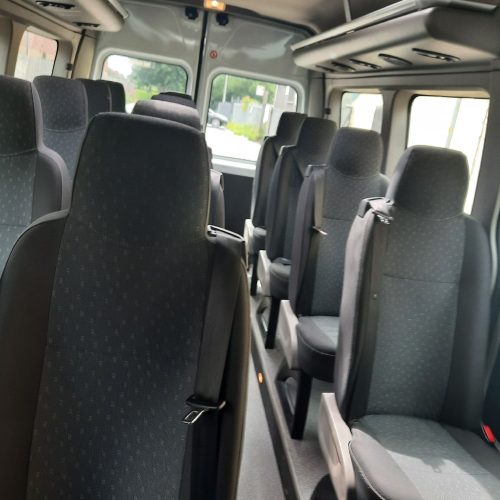 VAUXHALL MOVANO 17 SEAT MINIBUS
MANUFACTURER
SIZE
LOAD SPACE (M)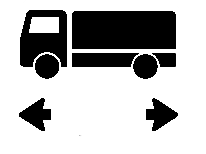 Vauxhall Movano
Minibus
17 Seats (inc Driver)
YO19 UCH
36,000
MANUAL
DIESEL
07/02/2024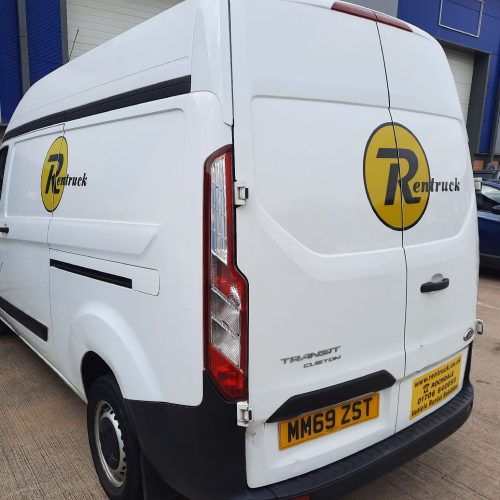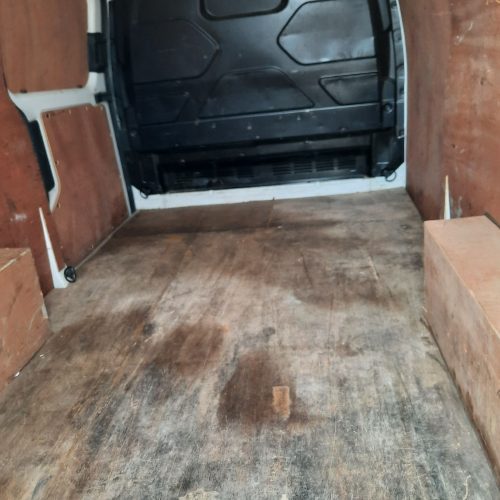 FORD TRANSIT CUSTOM HIGH ROOF
MANUFACTURER
SIZE
LOAD SPACE (M)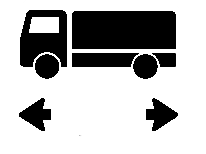 Ford Transit Custom
Short Wheel Base
H=1.7 x W=1.7 x L=2.5
MM69 ZST
59,000
MANUAL
DIESEL
03/01/2024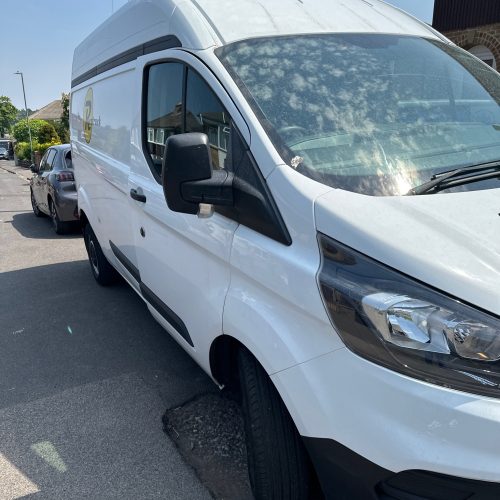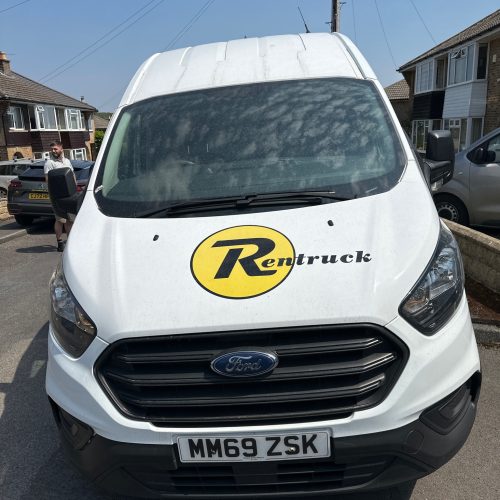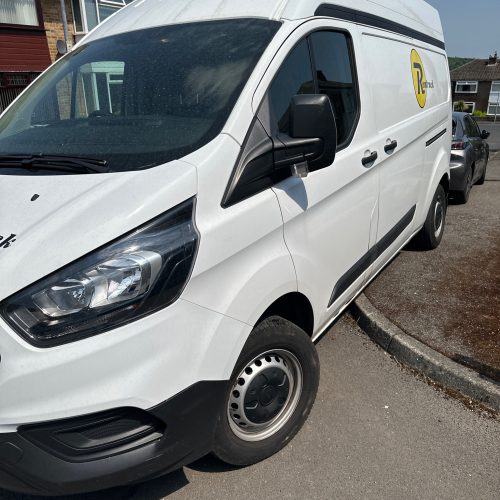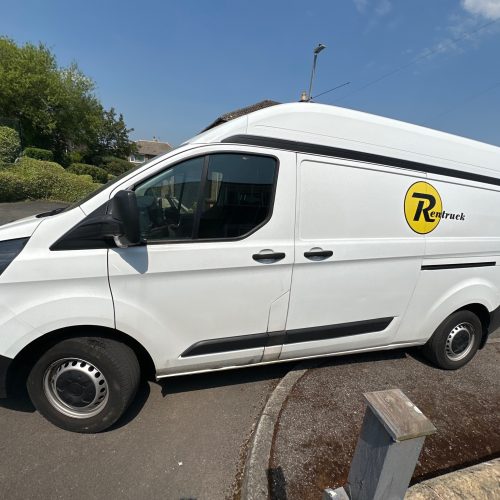 FORD TRANSIT CUSTOM HIGH ROOF
MANUFACTURER
SIZE
LOAD SPACE (M)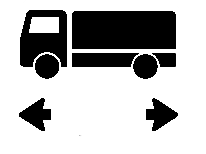 Ford Transit Custom
Short Wheel Base
H=1.7 x W=1.7 x L=2.5
MM69 ZSK
59,000
MANUAL
DIESEL
13/12/2023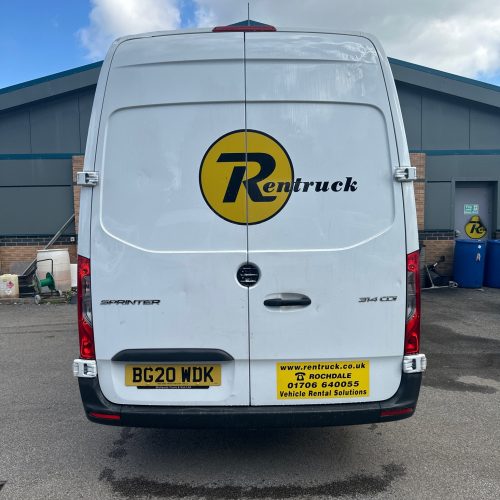 MERCEDES SPRINTER LONG WHEEL BASE
MANUFACTURER
SIZE
LOAD SPACE (M)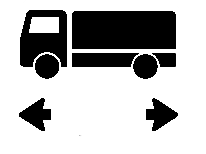 Mercedes Sprinter
Long Wheel Base
H=1.7 x W=1.8 x L=4.3
BG20 WDK
93,000
MANUAL
DIESEL
25/06/2024
Want To Try Before You Buy?
Interested in buying one of these vehicles but unsure how much the running costs will be? Why not use our "try before you buy scheme" – where you take a vehicle with a view to buying it, paying a monthly fee which includes service/brakes/tyres etc. If you then opt to buy the vehicle, the monthly cost will be removed from the current sale price. All hired vehicles are subject to:
A mileage cap,
Use of customers own insurance
Fair wear and tear on the vehicle
Contact us
 for more information – or to arrange a viewing.
NB 
Vehicle is in Rochdale for viewing and/or purchasing. .